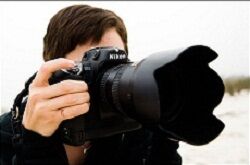 BookingEvents.in also provides services for wedding photography in Delhi, Noida, Ghaziabad and Gurgaon. We have trained and experienced photographers that are well-versed in capturing beautiful moments of the wedding. BookingEvents.in is an event management company and thus has a dedicated team for photography for various events. We have some of the best wedding photographers in Delhi, Noida, Ghaziabad and Gurgaon that will not only do the wedding photography but also conduct Pre-Wedding photo-shoot. Delhi NCR is a huge area with thousands of Indian wedding photographers. Selecting a single marriage photographer in Delhi can really become a trouble with that many options. We customize our services according to the requirements of our clients.
Wedding photography has evolved from simple still photo session on the wedding day to an extravagant wedding ritual. Now it needs a skillful photographer that can capture that perfect moment on its camera so that it remains as a wonderful memory. Now there are many different types of wedding photography option to chose from like Traditional or Classic, High Fashion, Digital, Artistic, Lifestyle, Dramatic and Documentary. A modern wedding photographer in Delhi should know about different styles of photography in order to fulfill the requirements of the clients. Anyone can claim to be a wedding photographer in Delhi but only real skills are developed only with experience. And when it comes to have experience, we beat all of our competition with a great margin.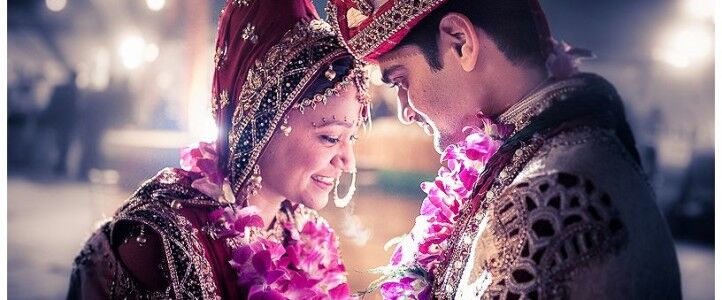 Wedding is a lifetime event that holds a special place in our hearts. It is an extravagant affair in India where everything must be a masterpiece. From decoration to food catering, everything must be up to the mark. This colorful event leaves an everlasting impression and we want cherish all those fun moments and memories even after it is over. This can best be achieved afterwards through photographs. We know how important it is to have a professional wedding photographer that captures all the moments beautifully in photos. An Indian wedding has many big and small functions which in combination makes the whole celebration a joyful event.
BookingEvents.in, besides professional wedding photographers in Delhi, provides a wide range of services for all kinds of events. We provide services for Jagran Party, Mata ki Chowki Mandali, Sai Sandhya Bhajan, Orchestra & Musical Group, Live Wedding Singers, Wedding Stage Decoration, Tent Decoration and Home Caterers in Delhi NCR. For any query regarding any of the above services, just drop us a mail or call on the given number.